Chullora Public School in NSW have been replacing their existing classroom whiteboard and projector set ups with a new HDi interactive display for the past few years now.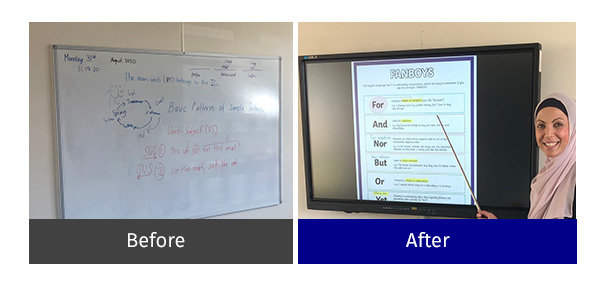 We love the before and after picture below, fresh off the back of a new install of a 65" HDi panel by Technology Core.
Replacing whiteboards, projectors and IWBs in the classroom helps remove some of the key barriers teachers have faced in the past when trying to utilize digital content.
With a HDi touch screen you no longer need to worry about screen calibration, everything is plug and play plus the screen is always nice and bright offering a full 4K display.