The convergence between the traditional IT and AV industries has opened up a new world for corporate workspaces looking into the latest interactive technologies.
At Technology Core, with over 30 years across both industries, we have identified some of the major trends behind client's decision making when it comes to kitting out workspaces for 2020 and beyond.
There are four key areas that businesses take into consideration when acquiring new interactive technology that will not only future proof their collaborative spaces but maximise the ROI on their investment.
The ability to present quickly and effortlessly is paramount in any meeting space. At the push of a button an interactive screen will allow you to utilise the full power of Windows – presenting PowerPoints, Excel Spreadsheets, PDF's etc.  – while being able to simultaneously mark up these documents and instantly share your work. With most high-end hardware incorporating 4K native resolution, picture quality is kept to the highest standard, enhancing any presentation.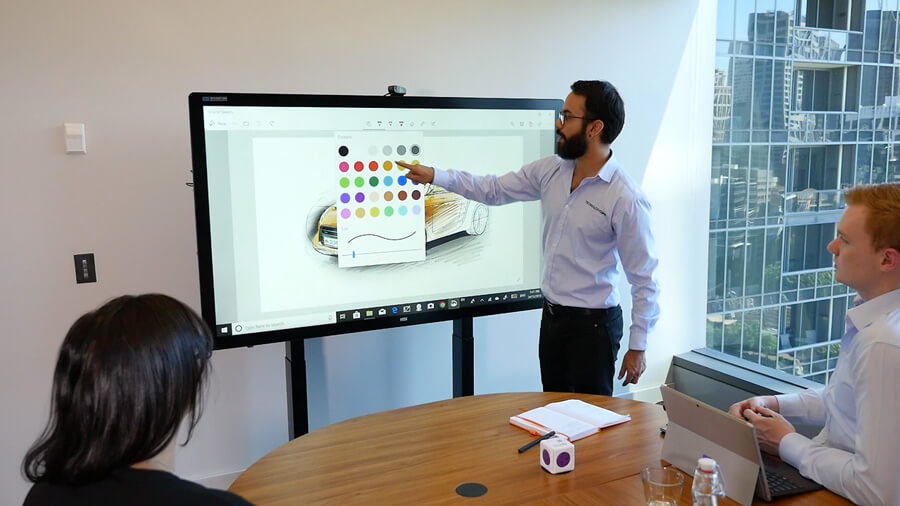 Interactive panels are rapidly replacing your standard whiteboard, and in doing so, saving businesses time and money. Implementing an interactive screen allows for multiple people to brainstorm on the one canvas as you would a regular whiteboard, with the key difference being you are able to save and share your sessions instantly. This drastically increases the efficiency of your meetings while also cutting out double handling of work, as you are no longer required to retake notes to then pass them onto colleagues.
With improved whiteboarding software, such as the Microsoft whiteboarding app, you are now able to invite colleagues to join your whiteboarding/collaboration session from any separate location.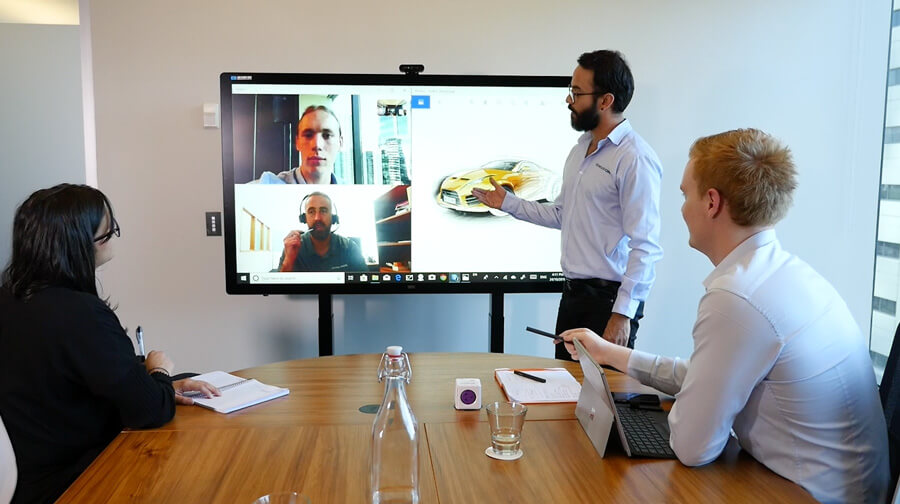 Most businesses nowadays will have stakeholders in various locations, be that interstate or internationally. Traditionally to hold meetings with key stakeholders, this called for either travel which is a substantial expense, or meetings over the phone which are met with no shortage of limitations.
Video conferencing platforms are advancing quickly and can now allow you to present, share and collaborate through an interactive screen, in the same manner you would an in-person meeting. The increased ability of this software discards the limitations of an over-the-phone meeting while also eliminating the time lost when travelling as well as the costs associated.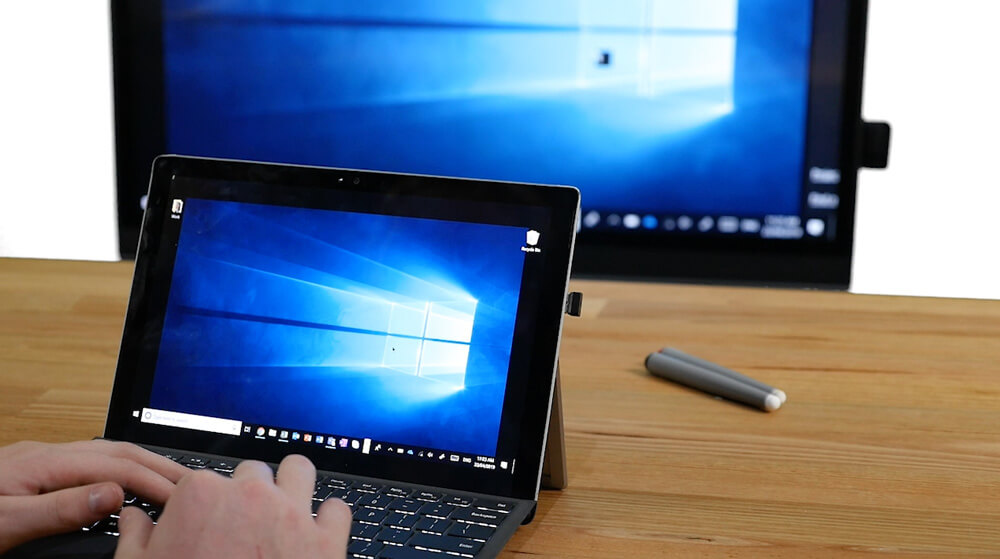 Being able to instantly present information wirelessly, from any device has been sought after for years. The market has been filled with semi-reliable products that work on occasion but are far from consistent performers, that is until now. At Technology Core we are pairing our screens with the AirServer Connect NUC. This is the most reliable wireless screensharing device on the market, allowing you to stream to a screen from any device, while utilising 4K wireless streaming at 60fps, with up to 8 devices able to stream to a screen at once
This ease of use eliminates the cables on the table and allows you to avoid the set-up headache that is experienced through sub-par products.
It's imperative to consider these 4 key areas when refurbing your office with hardware if you are focusing on future proofing your environment. With software giants such as Microsoft adapting their platforms to be used with interactive devices, it's crucial to obtain hardware that will be able to be utilised effortlessly in conjunction with these platforms.
At Technology Core we take pride in the fact our screen range is able to provide end users with all the above and more. They are extremely intuitive and can be adapted to suit an organisations existing tech environment, while also leaving room for the stream of updates and improvements coming from the major software companies.
With a wide range of screen sizes, we are able to accommodate for a huge variety of meeting rooms and collaborative spaces. If you are looking to upgrade and future proof your own meeting spaces, feel free to contact us for a consultation.