Lindfield Learning Village is a brand new school in NSW, established recently in January 2019.
To match the new and innovative feel for the building they choose the new HDi Edge series utilizing a technology mix of 55" HDi MoCoWs as well as 65" and 75" HDi Main Learning Displays.
Mark Burgess, Deputy Principal said "Lindfield Learning Village started to move away from interactive touch technology. However, the teachers demanded it back as they simply missed it too much."
What is an MLD?
Each HDi screen is paired with a Logitech camera as well as a mini computer to make the solution super easy for teachers as well as hugely versatile.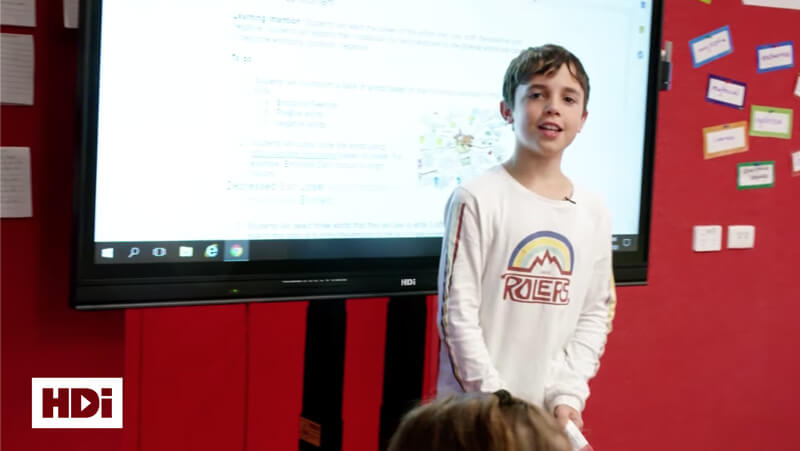 The super bright, ultra-natural feeling HDi Edge screen perfectly complements teachers use of Windows 10 powered computers for fully interactive presentations and video conferences.
Call us to arrange an in person or online demonstration for your school today.
For more information about MLD click here